2012 Shows Items

The following signed setlists from Prague and Vienna were sent in by Keith. Thanks for sending them!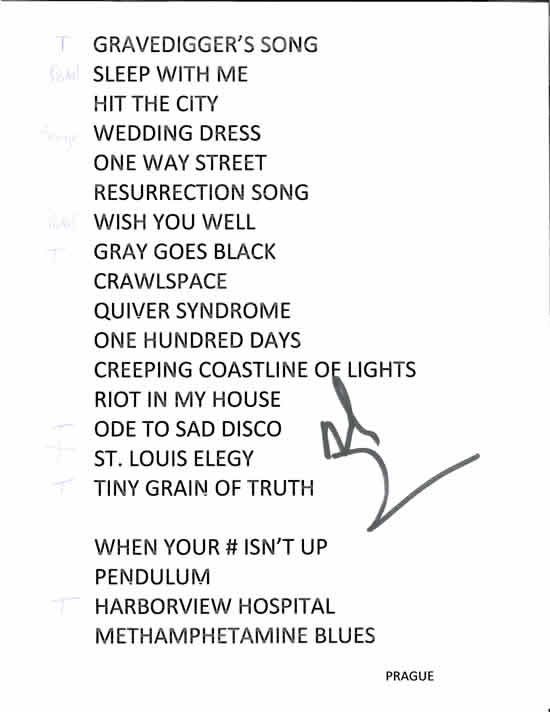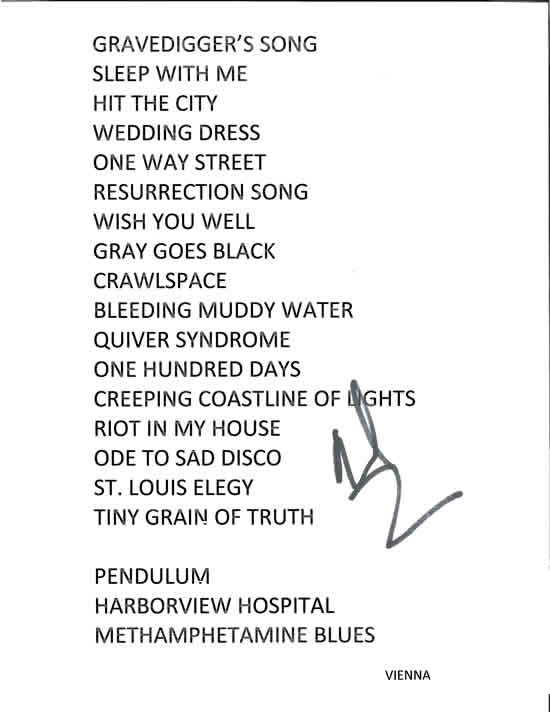 The following is a signed setlist from Gruenspan, Hamburg, from 15 March, 2012. Thanks to JHo for sending it in!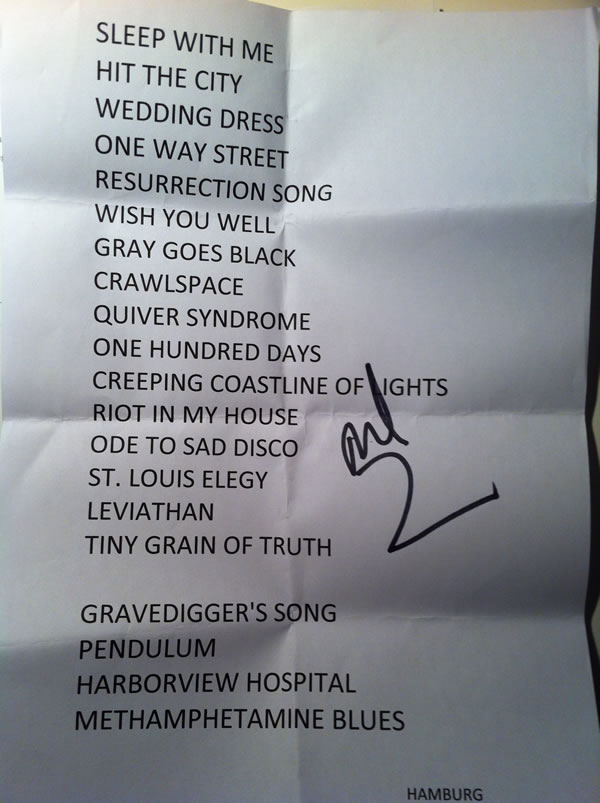 Hannover 13 Nov., 2012, from JHo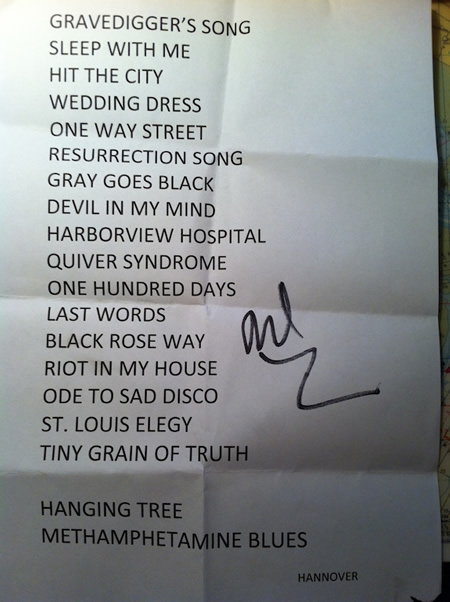 This setlist from 15 May, 2012 in Toronto was sent in by Alanna - thanks for sending it!